Dong Kong, Ph.D. - SAB Chair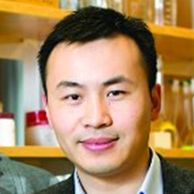 Assistant Professor of Neuroscience, Cell, Molecular & Developmental Biology, Tufts University
Dr. Kong is a world leading geneticist whose research focuses on the relationships between the microbiome and the brain, and the effects on the initiation of disease
His lab is leveraging & combining cutting-edge technologies, including recombinant viral vectors and viral tracing systems, optogenetic and pharmacogenetic approaches, patch-clamp electrophysiology, to 2-photon laser scanning microscopy and 2-photon laser uncaging methods (2PLSM/2PLU), to explore the molecular and circuit mechanisms underlying feeding related behaviors and metabolic homeostasis
Dr. Kong earned his BSc in Biochemistry and his his Ph.D. in Genetics & Molecular Biology, MARC at Nanjing University, and completed his postdoctoral training at Harvard Medical School and Beth Israel Deaconess Hospital
Dr. Kong is the 76th generational direct descendant of the ancient Chinese philosopher, Confucius, who lived 2570 years ago and taught the philosophy "Do unto others as you would have them do to you" 500 years before the birth of Jesus
Melissa Ann Brown, Ph. D.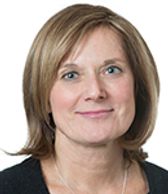 Dr. Brown is a Professor of Microbiology-Immunology at the Northwestern University, Feinberg School of Medicine.
Dr. Brown studies mechanisms underlying sex-related differences in autoimmune disease; meningeal inflammation and how it impacts CNS degenerative disease.
Multiple Sclerosis, a CNS inflammatory disease, is the result of dysregulation of normally protective immune responses.
Her laboratory studies how certain classes of innate immune cells, particularly mast cells and innate lymphoid cells, promote Multiple Sclerosis (MS), a CNS demyelinating disease, regulate these aberrant responses.
Current studies are focused on understanding how meningeal mast cells influence these events. In the process, we have established a new paradigm for the mast cell mediated inflammation of the meninges in immunity.
A second line of research investigates the basis for sex-determined differences in MS. It is well established that females show a 3:1 higher incidence and distinct disease presentation than men. Using a mouse model we are studying the role of hormones in altering the immune responses that exacerbate disease in females and protect from disease in males.
Dr. Brown received her doctorate from the University of Washington (1983) and completed her fellowship at The National Institutes of Health, Allergy and Immunology (1987)
Mariana Castells, M.D., Ph.D.
Mariana Castells is of Professor, of Rheumatology, Immunology and Allergy, Harvard Medical School
Director, Adverse Drug Reaction and Desensitization Program at Brigham and Women's Hospital
Dr. Castells attended medical school at The Universidat Autonoma de Barcelona, Spain, performed her residency at Kansas University Medical Center, and her fellowship at The Medical College of Virginia
Dr. Castells is board certified in Internal Medicine and Allergy & Immunology
Dr. Castels is a world renowned specialist in the innate immune system, and one of the first to recognize mast cell activation syndrome as a stand alone disease with serious ramifications, including life threatening anaphylaxis.
Mark S. Freedman, HBSC, MSC, MD, CSPQ, FAAN, FRCPC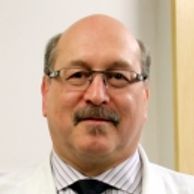 Mark Freedman is Professor of Medicine (Neurology) at the University of Ottawa, Senior Scientist at the Ottawa Hospital Research Institute and Director of the Multiple Sclerosis Research Unit at the Ottawa Hospital-General Campus.
Executive Director, MS Research Unit at the Ottawa Hospital
Lead Investigator, Canadian Bone Marrow Transplant Study in MS
Director, Canadian Mesenchymal Stem Cell Transplantation in MS Study
Co-Director, International Mesenchymal Stem Cell Transplantation in MS Study Group.
President elect of the Americas Committee for the Research and Treatment of MS (ACTRIMS)
Benjamin M. Greenberg, M.D., M.H.S.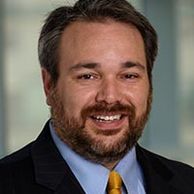 Dr. Greenberg is an Associate Professor and the Cain Denius Scholar in Mobility Disorders in the

Department of Neurology and Neurotherapeutics

at UT Southwestern Medical Center.
Dr. Greenberg is internationally recognized expert in treating rare autoimmune disorders of the central nervous system.
He is also the interim Director of the

Multiple Sclerosis Center

and the Director of the Neurosciences Clinical Research Center, and is the Director of the

Transverse Myelitis and Neuromyelitis Optica Program

and the

Pediatric Demyelinating Disease Program

at Children's Medical Center – which he established as one of only two U.S. programs of its kind.
Dr. Greenberg earned his M.D. at Baylor College of Medicine before completing an internal medicine internship at Chicago's Rush Presbyterian-St. Luke's Medical Center.
Dr. Greenberg He performed his neurology residency at the Johns Hopkins School of Medicine, serving as Chief Resident his final year.
He also holds an M.H.S. in molecular microbiology and immunology from the Bloomberg School of Public Health, as well as a bachelor's degree in the history of medicine – both from Johns Hopkins.
Adam Kaplin, M.D., Ph.D.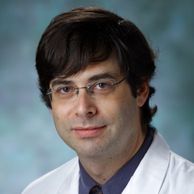 Dr. Kaplin is a Professor, Department of Psychiatry, Division of Neuropsychiatry at The Johns Hopkins University School of Medicine
Chief Psychiatric Consultant, Multiple Sclerosis and Transverse Myelitis Clinics, Department of Neurology
Attending Physician, HIV/AIDS Psychiatry Service, Department of Psychiatry
Dr. Kaplin received his Bachelor of Science from Yale University and his M.D. and Ph.D. from The Johns Hopkins University School of Medicine
Timothy Riley, Ph.D.
Dr. Riley has been working in the pharmaceutical and biotechnology industry For over thirty years.
He has developed multiple drugs approved by the FDA, and more approaching approval.
His products are projected to be multi-billion dollar products and have created over $6 billion in market capitalization.
He has built and led successful teams in pharmaceutical research and development.
Therapeutic areas include Rare Diseases, Hemophilia, Pain, Oncology, Antivirals.
Dr. Riley is an entrepreneur in residence at Yale University.
Dr. Riley received his bachelor of science,, and PH.D. in Organic Chemistry and Biochemistry
Jean-Pierre Schott, Ph.D.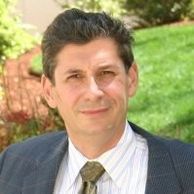 Dr. Schott is a senior executive with the rare combination of technology, leadership and management skills that adds value to organizations by solving critical life science, bioengineering and bioinformatic problems.
Dr. Schott has significant experience and expertise including "C" level management; strategic planning; complex data analysis and synthesis; machine learning; precision medicine for the brain: diagnostics (sequencing) and therapeutics (ASO, small molecules); data architecture and integration; patent creation and patent portfolio management; and, managing regulatory relationships with the FDA.
Dr. Schott received his undergraduate training in France at The Centrale Supelec, and his Ph.D. from The Massachusetts Institute of Technology